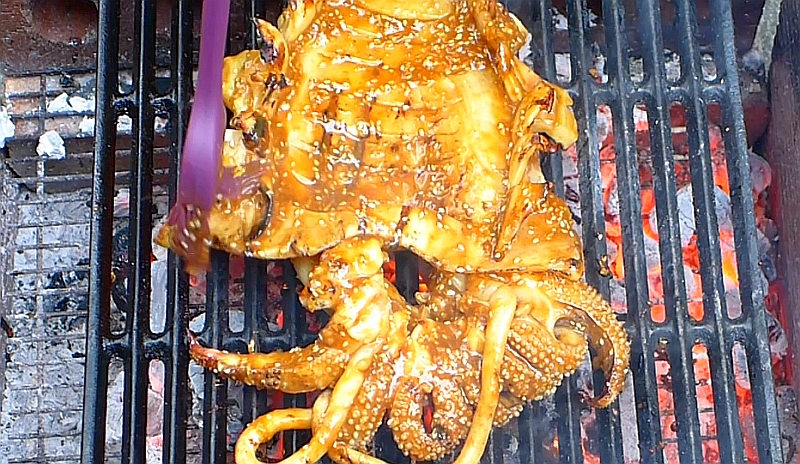 Grilling! It is easier to watch video to understand how it was done, rather than read long text, but I will try to describe this process shortly.
First of all you need to have very hot charcoal grill – almost maximal possible temperature!
Place cuttlefish on once side and quickly brush top side with half of sauce. Cook no more than 2 minutes and flip to other side. Brush it with the rest of sauce, and after 2 minutes of cooking, flip it again. Cook 2 more minutes and it is ready.