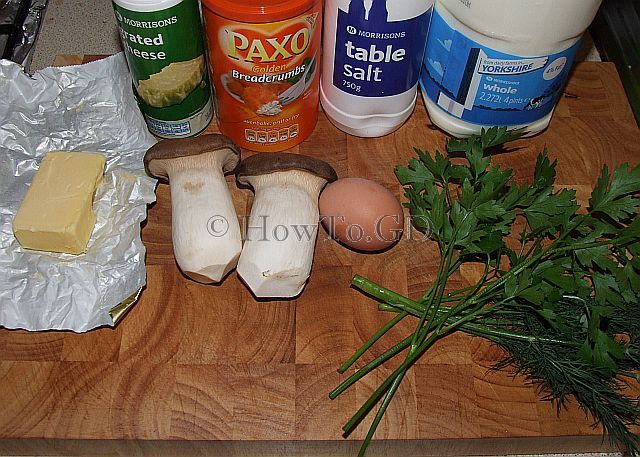 Ingredients. Theses Eryngii mushrooms are so lovely, than you can eat them plenty, and it is impossible to say what is the standard portion size is.
King Oyster mushrooms, or Eryngii. 2 large mushrooms.
Egg, one.
Milk, 2 tbsp.
Bread crumbs, 1 headed tbsp.
Grated hard Italian cheese, 1 tbsp.
Salt, just a bit, 1/4 tsp.
Unsalted butter, 30-40 gm
Fresh parsley and dill.