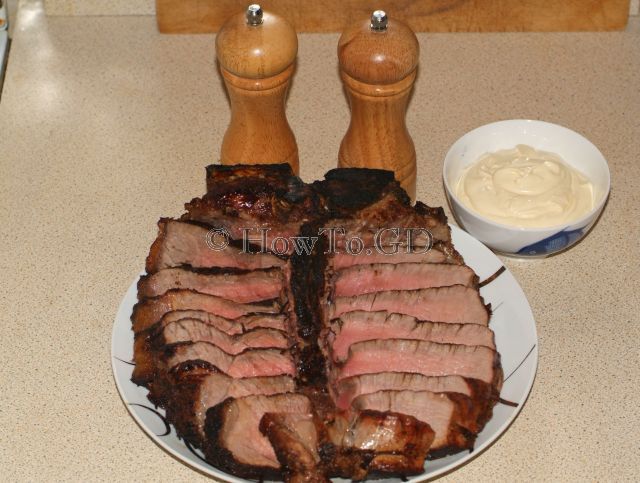 Slice it and serve with salt, pepper, and any other sauces you like, olive oil and vegetables. For example here this steak was served with freshly prepared mayonnaise.
For better understanding how to grill portethouse steak, watch our video and follow these simple instructions.
After this video, you porterhouse steak will be much better!!!.