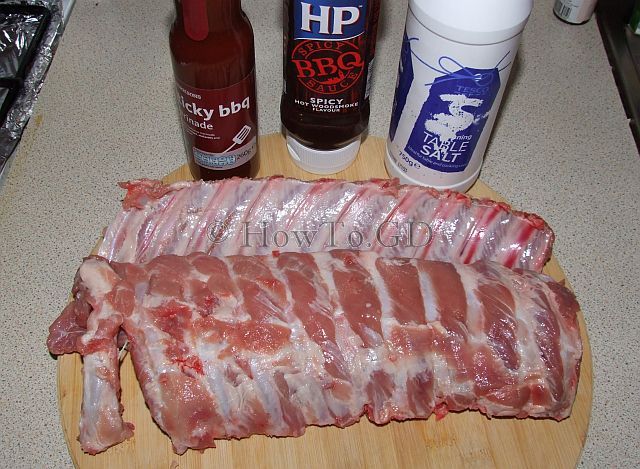 Ingredients for cooking, but the general advice is, for cooking barbecued pork ribs, you should have very good pork ribs!!!
Pork ribs. One rack per adult.
Salt. Just to taste.
BBQ sauces. Use 1:1 mixture of hot and sweet BBQ sauces for better results.
Small branch of cypress. Not shown on the picture (silly me), but very important for proper smoking.