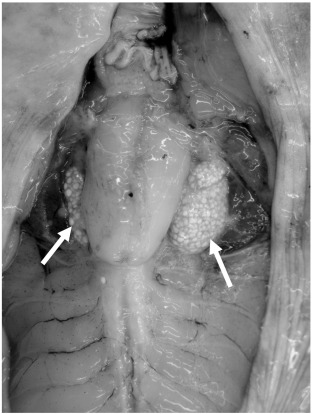 Further read: Jorge Landa., Lucia Canas., Sraguea lophii (Microsporidia) parasitizing blackbellied angler (Lophius budegassa) and angler (L. piscatorius) in European Atlantic waters.
Journal of Sea Research
, Volume 130, December 2017, Pages 210-216. https://doi.org/10.1016/j.seares.2017.06.008
Also watch our video with buying monkfish (
Lophius piscatorius
) head on Sheffield Moor market and inspecting it on the presence of Microsporidian xenomas. Also xenomas from the muscles are shown.
Now you know how these xenomas are looks like and you will not be confused if you will find them later.