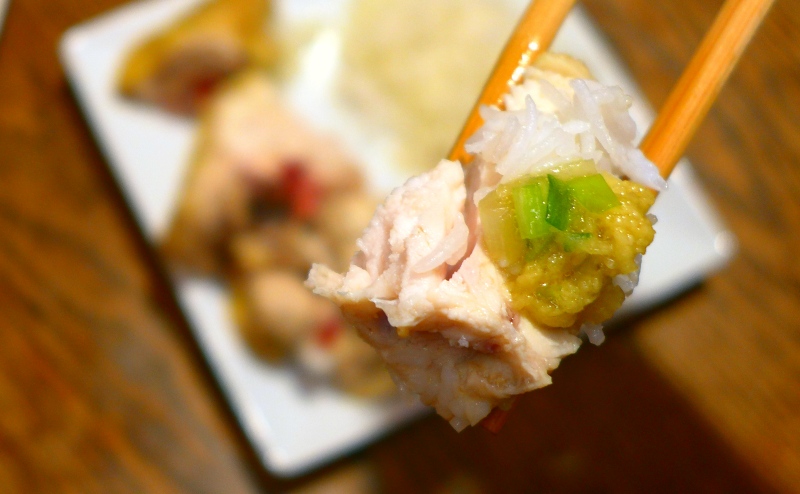 Take only white part of scallion. Chop it finely and mush in mortar with adding salt. Some chefs prefer to chop scallion very finely and avoid using mortar – this is your choice also, it is better to try both ways and find your ideal taste. But I prefer to mush it in mortar, because it allow to develop more interesting onion texture.
Grate ginger and mix all ingredients in mortar with pestle again. That it really. It is ready to serve with chicken or any other meat, rice, noodles or even vegatables.
But before you prepare your own version of Ginger Scallion sauce – watch our video and see all details of how to prepare this sauce – it is easy!