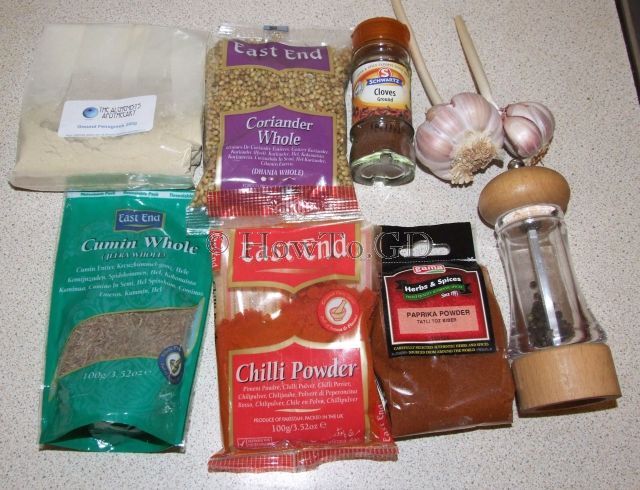 After two days, prepare main seasoning. One of the most important ingredient is Fenugreek, which is widely available everywhere. The amount of spices give below will be enough for 1.5-2 kg of meat.
100g Fenugreek powder
50g Paprika powder
25g Chilli powder
10g Cumin seeds
5gr Coriander seeds
5g Cloves grounded
10g Black pepper
1 and half Garlic bulb
Ground all seeds, crush the Garlic and mix with other ingredients.