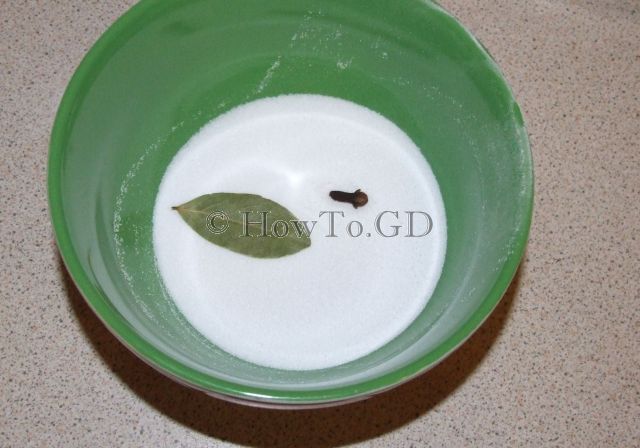 Prepare marinade. You should prepare at least 1 liter of marinade for each pound of roe. Put one bay leaf and one dried clove into marinade. Amount of salt is related with the final taste you want to have, please see table below for salt amount.
40-50gr per liter. - Very tasty low salted caviar. Will stay 2-3 days in the fridge. Have strong fish aroma.
70-80gr per liter. - Classical recipe, used for large scale, commercial roe salting. Can be kept 3-4 days in the fridge after preparation.
110-130 gr per liter. Very strongly salted caviar. Can stay up to one week in the fridge. The fish taste is almost hidden.
Boil the marinade and chill it down to 90 degree Centigrade - virtually give 5 minutes to rest after boiling.