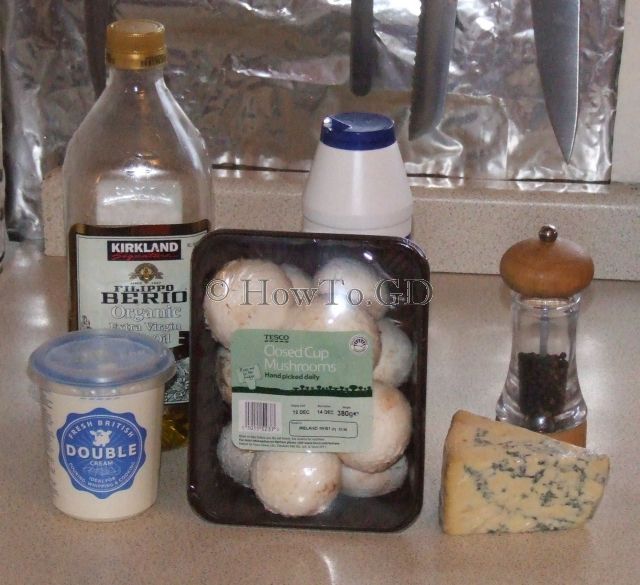 At the beginning, usual step is to prepare all ingredients. To make two very good portions, we need to have
380 gr of mushrooms. Use closed cup mushrooms for bright and opened mushrooms for dark dish.
75 gm of blue cheese. Taste of blue cheese will give the most important part in the final taste.
200 ml of thin double cream. Use single cream if you want to reduce fat level.
1 tbsp of olive oil – to start cooking
salt
black pepper. Freshly grounded is more preferable.