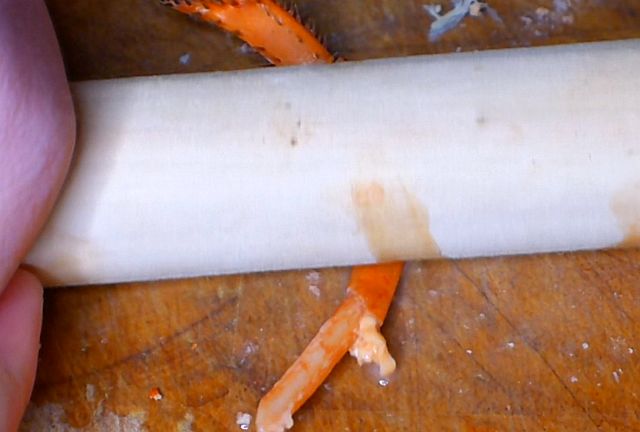 Cut of with scissors first segment from the legs, and then push out meat with dough rolling pin.
That's it. Now place everything on the serving plate and and enjoy. It is really easy and simple procedure, but if you are not sure, go have a look to our video and check the details:
You can serve it with any sauce!