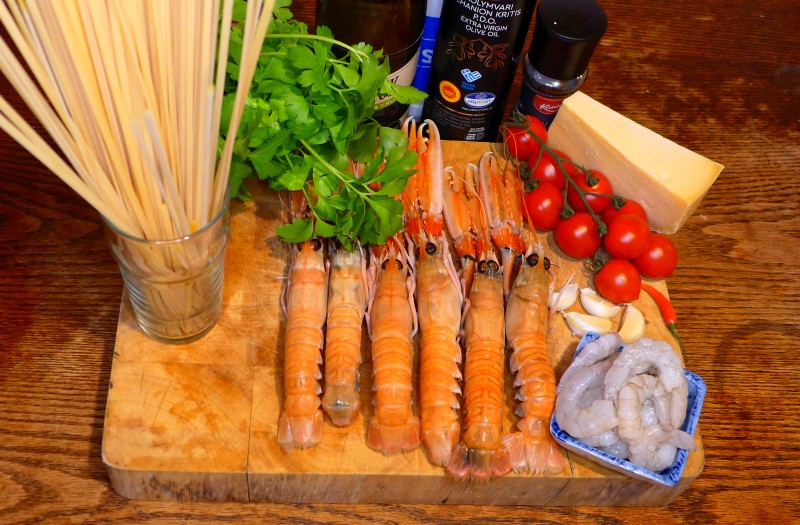 Ingredients. Let's do two portions of linguine with langoustines. Becasue we use secret techniques to release all flavours form langoustines, then 3 lobsters will be good enough for every portion. Also I do advise you to use bronze pasta – it absorbs sauce much better.
Tomatoes should be very sweet – ripped sugardrop cherry tomatoes are perfectly suitable.
Another question – should we add prawns or not. Long story short – yes, it will give you extra seafood meat which match perfectly with langoustines, but if you will not add them – it is ok, the dish will be anyway truly amazing!
Langoustines – 6
Bronze Die Linguine – 250g
Prawns – 200g (optional)
Garlic – 3 gloves
Sweet cherry tomatoes – 10
Hot chilli – 1 (to taste)
Olive oil – 2-3 tbsp
White wine – 50 ml – I prefer to use sweet German wines.
Hard cheese – to serve
Fresh parsley – small bunch
Salt, Black pepper – to taste
When you find all ingredients, prepare to act quickly – all cooking will take only 10-12 min.