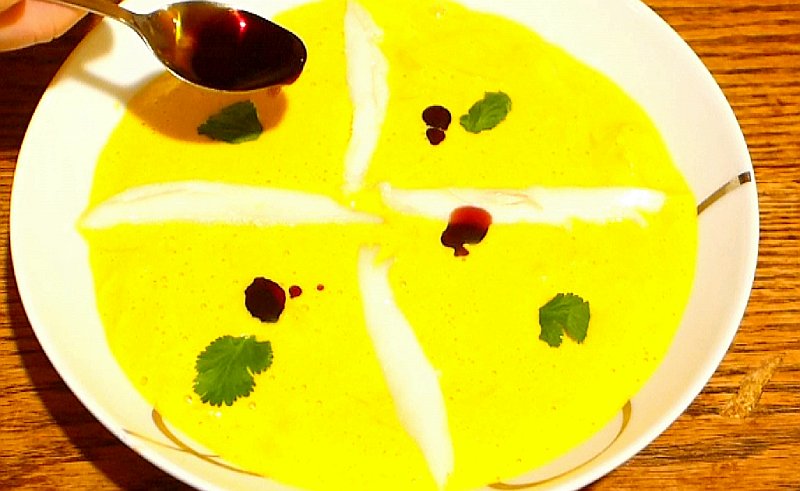 For better presentation, you can decorate soup surface with prepared fish grains, coriander leaves and drops of pumpkin oil. You can also use some red spices for make a bit of contrast on the surface – use Sitimi Togaraci or saffron for red colour.
Watch our video, about cooking of this
sweet corn cream soup with skate
and try to repeat at home – you will always like the result!!!