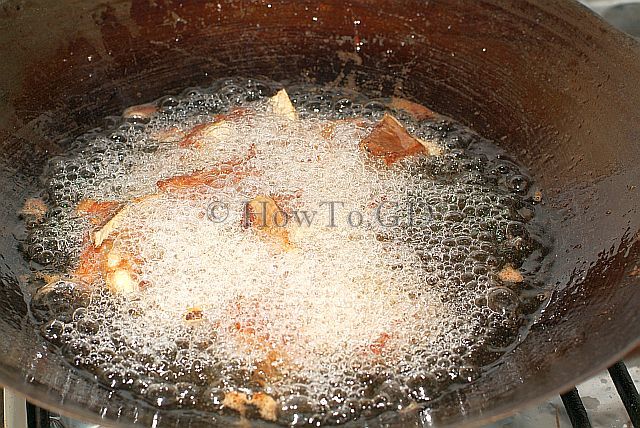 In a large wok or other convenient pan, preheat vegetable oil to a very high temperature – 180° - 190° C.
Add few ribs to oils and quickly fry them, stirring stirring constantly, until they develops crispy crust and turns brown. Remove them from hot oil, and cook next portion of ribs, until everything will be done. Do not cook large portion of ribs at once – if the temperature goes down significantly, the crust will not be developed, but otherwise, ribs will dry out.
Place ribs into a large plate and sprinkle them with finely chopped chilli.