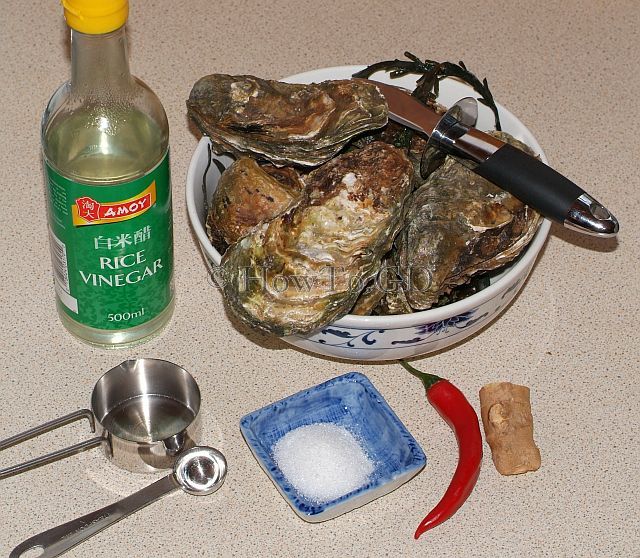 Recipe of sauce for at least dozen oysters. In fact this amount of sauce will be enough for two dozen of oysters.
Fresh live oysters.
2 cm length of fresh ginger root.
Half of medium-hot chilli. If you prefer more hot dish, use birds eye chilli.
2 tsp of sugar.
5-6 tbsp of rice vinegar.