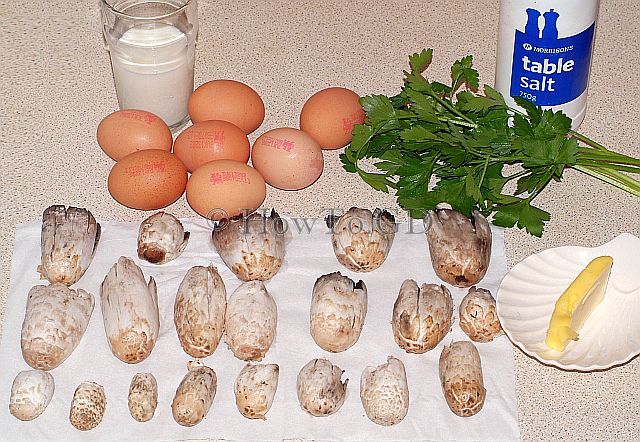 Ingredients for tree portions of shaggy ink cap omelette:
2 dozen of young shaggy ink cap mushrooms
7-8 eggs
100 ml of milk.
Small bunch of parsley
25 gm of butter
Salt to taste
Mushrooms should be without black areas. Slightly dark gills are acceptable. Also mushrooms should be clean from the soil bits.