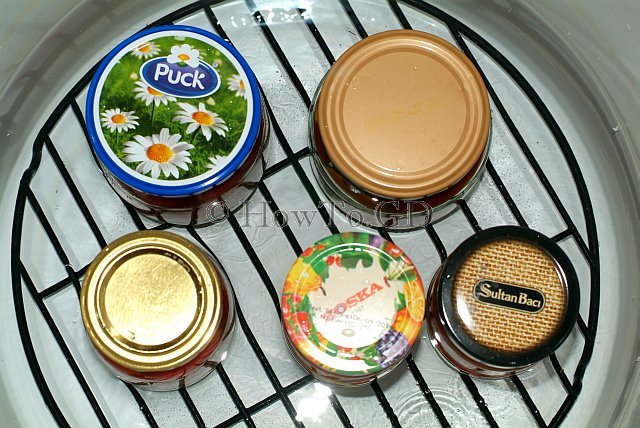 The last step – pasteurization. This is very important step, because this step is responsible for the safe shelf life of this cans.
Close cans with sterilized lids – pay attention – you should only put lid on the top of the can, do not seal it and do not lock it,lid should be loosed. Place cans into a water bath and keep them 2 hours at 90 degrees. It is possible to keep them in the oven at 90 ° C, if oven allow to keep this temperature.
After 2 hours of pasteurization, remove cans from the pasteurizer, tightly close lids and place them upside-down until they chilled to a room temperature.