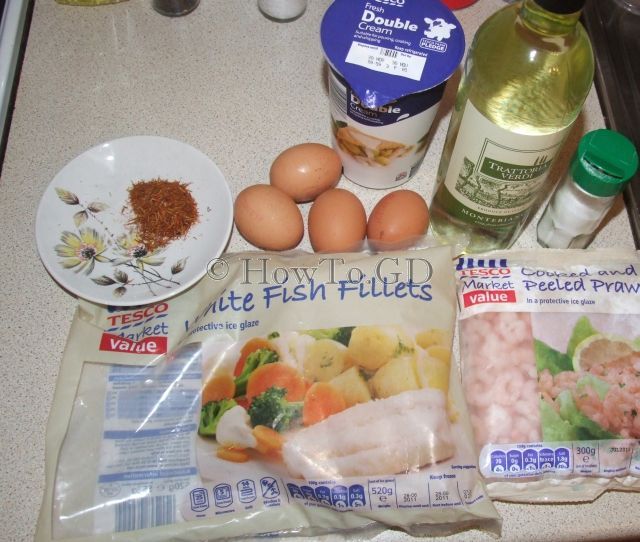 In any cooking, the first step is preparing of all ingredients.
1 ltr of water
0.6-0.7 kg of any white fish. Cheapest frozen from any supermarket will be fine.
400gr pealed prawns or shrimps
6 eggs
150g double cream
50-100g white whine, preferably with very sharp and bitter taste
1.5-2 tsp saffron
salt
If you've struggle with saffron, you can try to omit it, but in this case add a bit more white wine.